To ensure your order arrives safely, our carpentry builds a box out of cardboard in which the fronts are sent. The box lies on a wooden pallet which is covered with plastic rain cover and secured with straps to avoid slipping from the pallet.
To reduce the risk of transportation damages each product is wrapped in foam or plastic film. The gaps inside are filled with folded cardboards or honeycomb cardboards. This way of packaging helps to reduce empty space that was left in our previous plywood crates. Remember, we will deliver your order to the curb.

Transport boxes are divided by their length into short and long boxes which come in different sizes: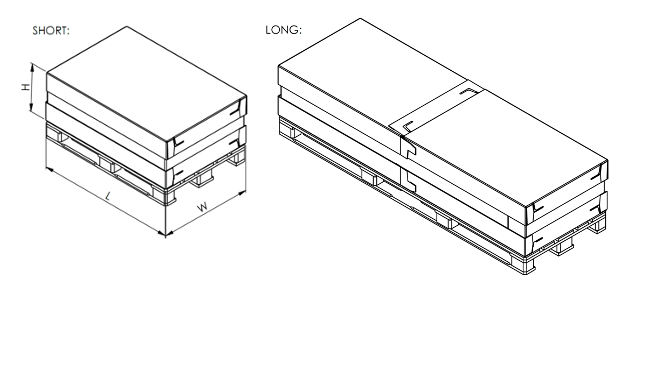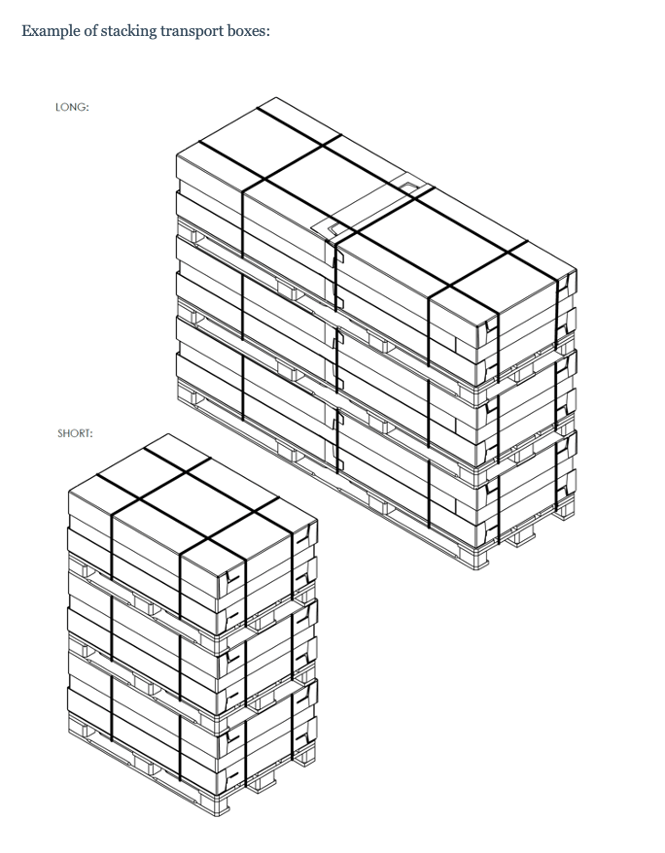 If your order includes a worktop, please note this is packed in a package separate to the crate for the fronts.

If your order includes wood, and/or steel drawers, please note these are pre-assembled (standard drawers are not) and depending on your order size may include additional 1-4 pallets. Our shipping partner will be able to inform you of the exact amount of pallets and dimensions before delivery.