Which colors can I choose for my linoleum?
We offer linoleum for both fronts and worktops and we use linoleum produced by the company Forbo. You can browse the different colors here. *please note we do not make the colour Pearl.
If you click on each color, you'll see more information regarding the color, such as the corresponding NCS color code.
Because linoleum is a natural material, slight variations may occur on some of the lighter colors we offer, including the colors: Vapour, Mushroom og Powder. Within a range we can expect slight colour differences from one piece of linoleum to another.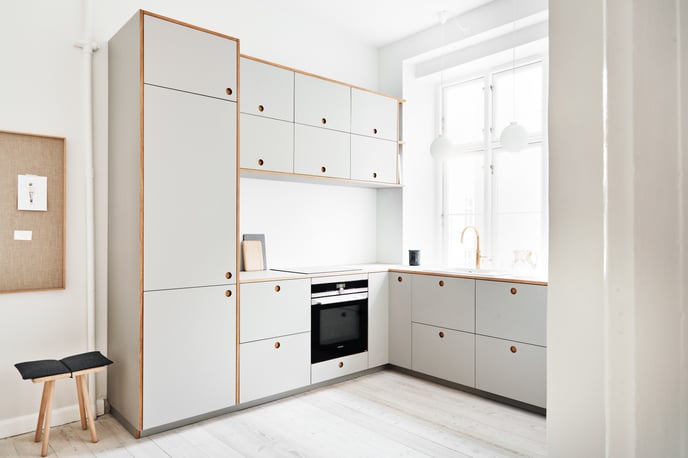 Though these color fluctuations do not always occur, it's not possible for us to guarantee that the color of your linoleum will be identical to the sample or the model in the showroom. In some cases it is possible to treat the surface with a linoleum-care product, which may help to compensate for the variation in shading. In addition, since linoleum is a natural product, its color may change slightly as it ages in its actual environment. Therefore, old and new linoleum products can't be compared, and showroom models or a sample should always been seen as a close approximation of the final product.
The edges, back side and handles are in oak, natural oak or smoked oak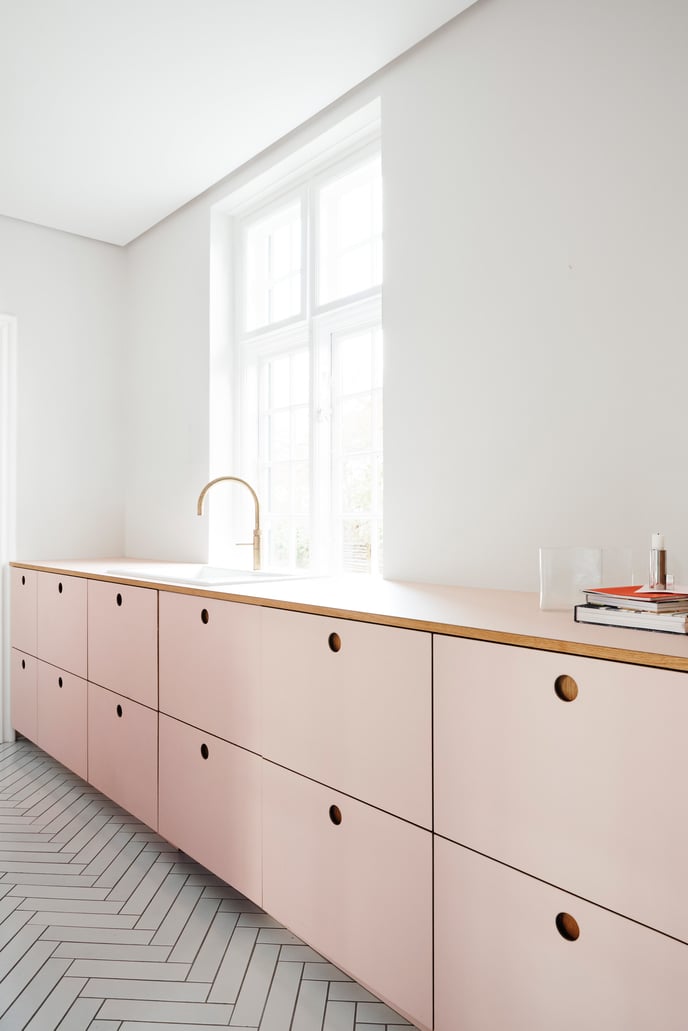 Powder Linoleum with natural oak handles and edges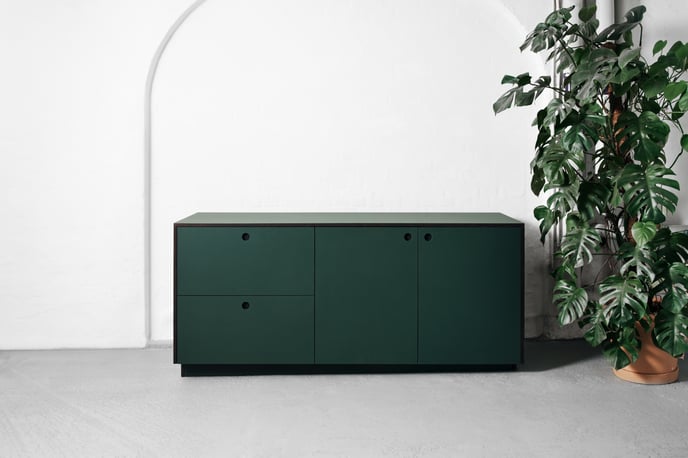 Conifer Linoleum with Smoked oak handles and edges