The handles for Surface come in different sizes and materials to suit your style.
We offer handles in Metal, black painted steel, raw stainless steel, or brass in addition to the SURFACE design from Norm Architects. The handles are produced in different sizes, where some are available for drawers and some are for doors.
We produce the handles in the following sizes and prices:
120 mm (made for doors and drawers)
400 mm (made for drawers of =<400 mm)
450 mm (made for dishwasher 450 mm)
600 mm (made for dishwashers/drawers of =<600 mm)
800 mm (made for drawers of =<800 mm)
The handles are delivered with screws to fit with the handle material and they are delivered separately and should be mounted on to the fronts when you install the kitchen. The handles are custom made to fit the fronts and are only sold together with the fronts in the SURFACE design.
Variants:
Metal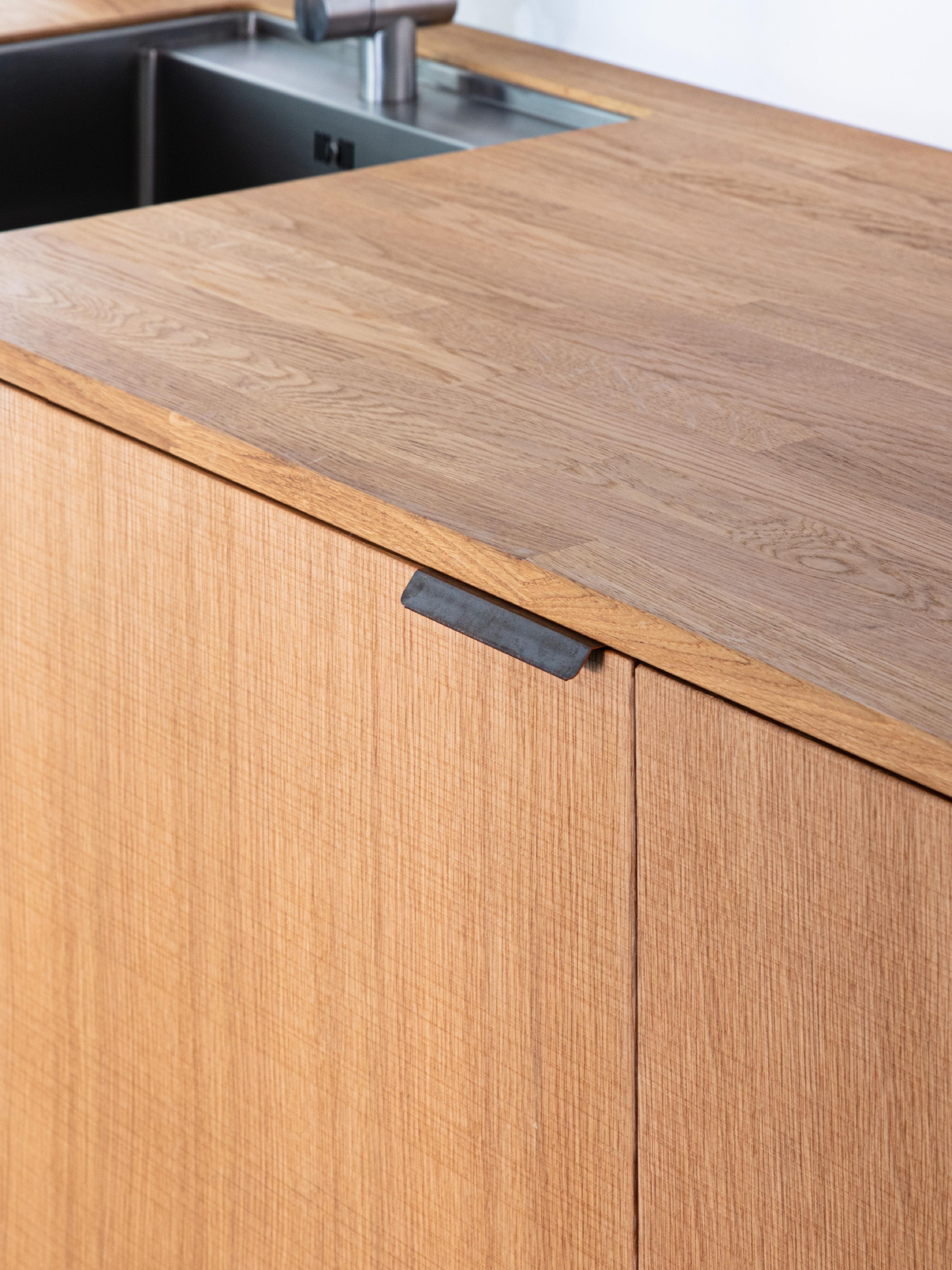 Black painted steel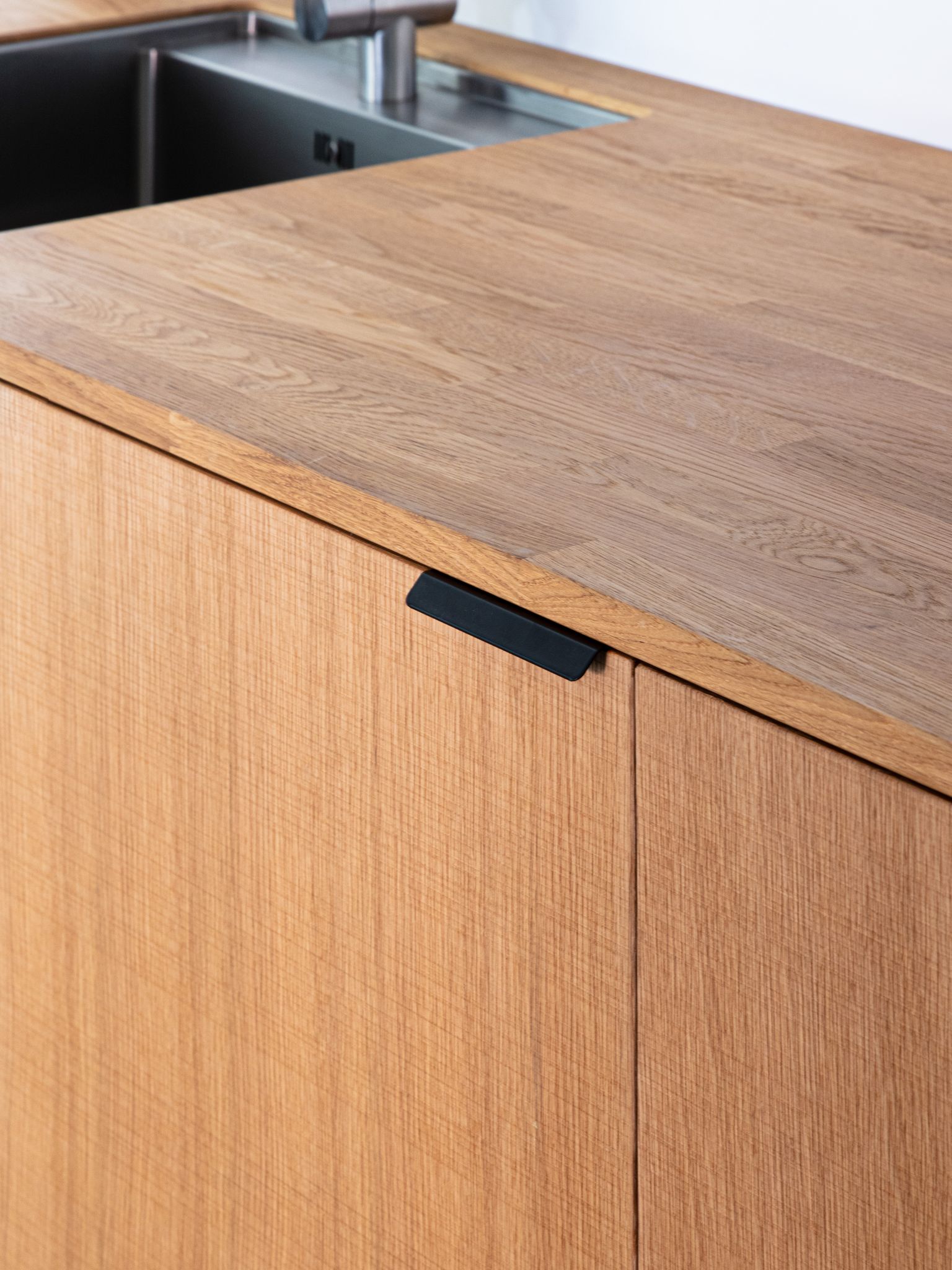 Raw stainless steel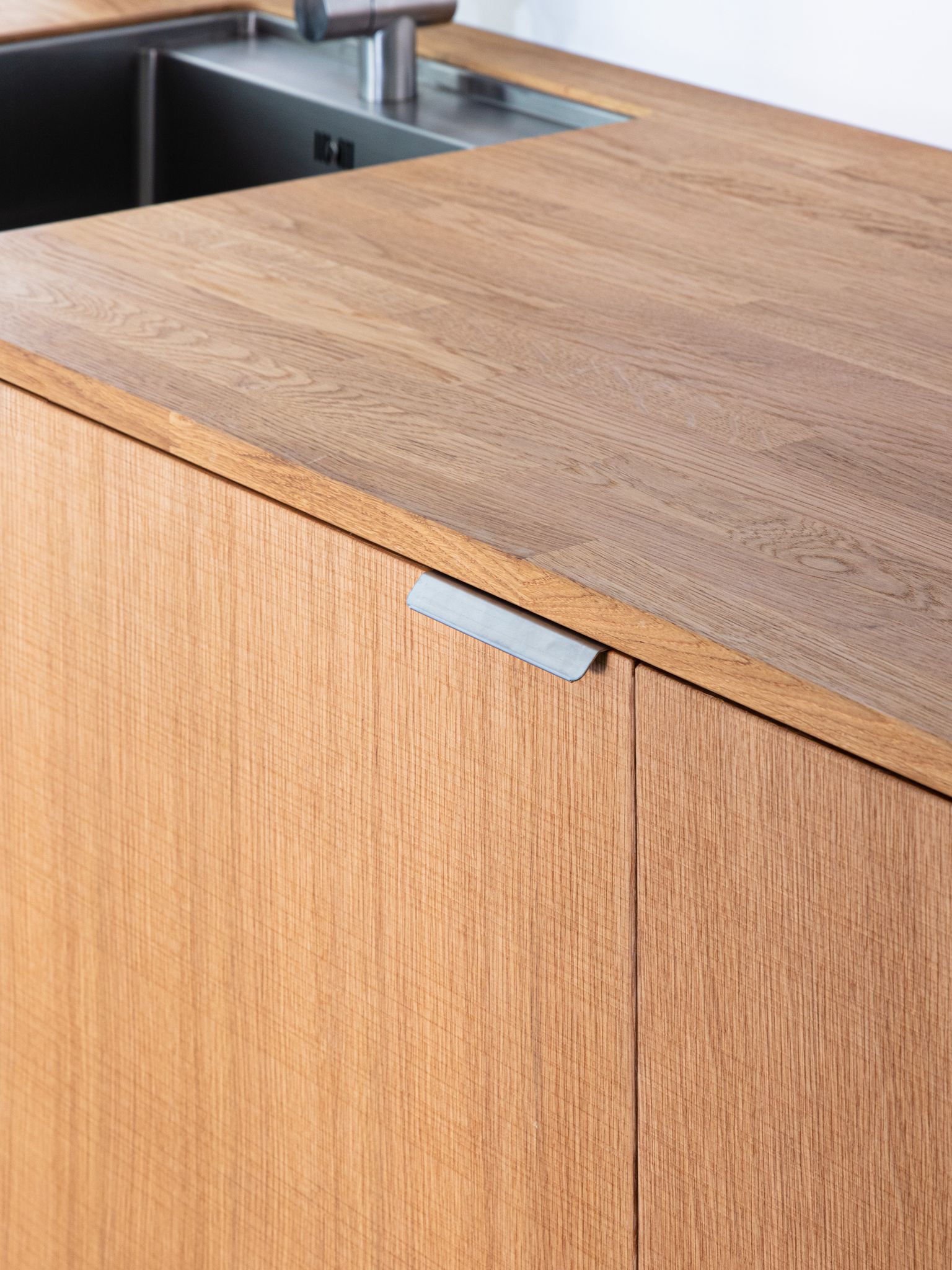 Raw Brass